C40's networks are dynamic working groups of cities coming together to tackle similar challenges and opportunities in their cities' efforts to implement climate action.
Recently, a number of organisations including Rockefeller, C40, universities, embassies and NGOs convened in New York to explore Global Solution Networks, looking at how networks are providing new models for global program solving on major issues like climate change and human health.
There is now a real buzz around the network concept — but what do they actually do and why are we seeing more of them being deployed today?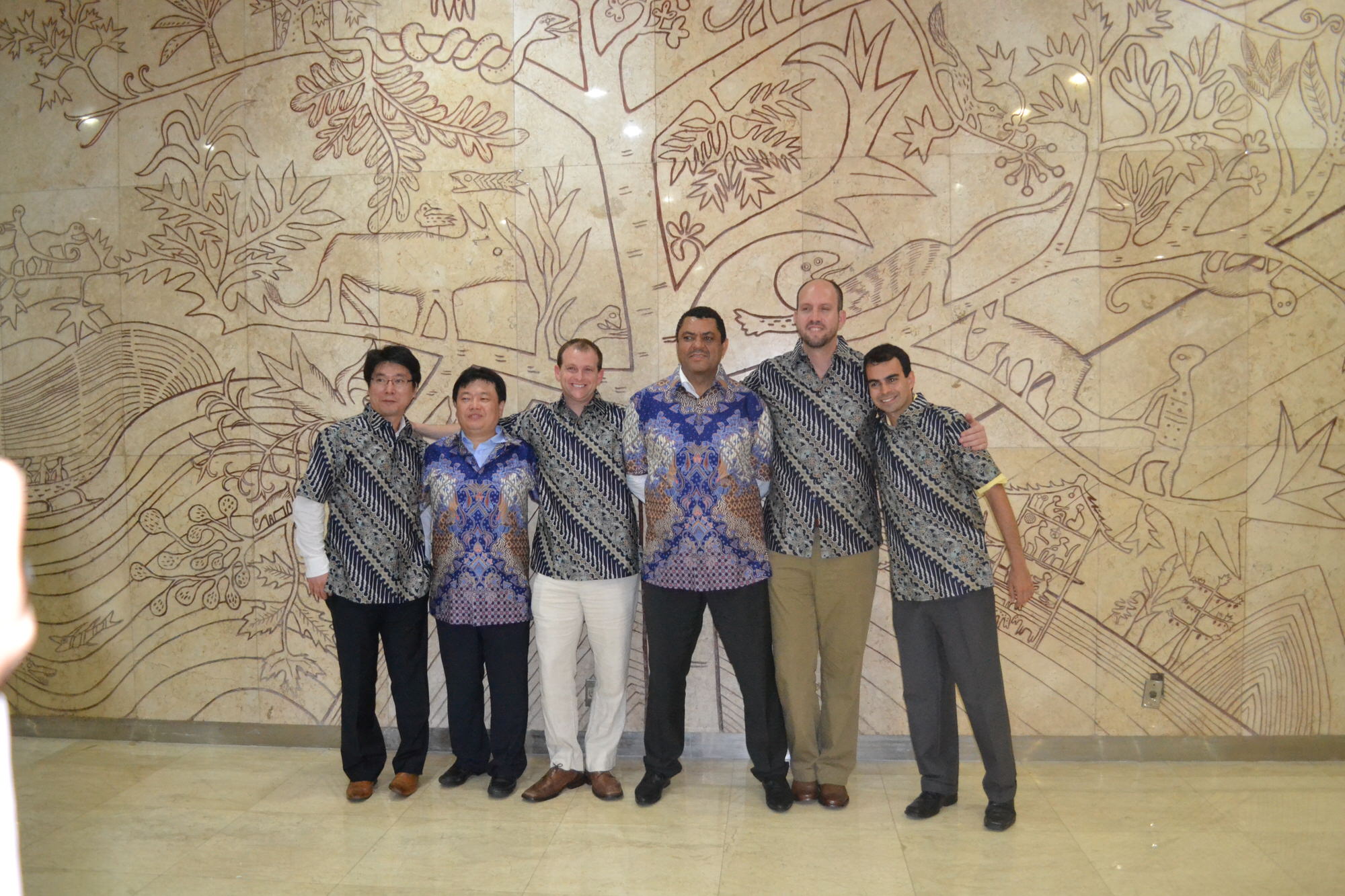 C40's Bus Rapid Transit Network convenes in Jakarta
To answer these questions – and contribute to a global evidence base on how networks deliver change, C40 is excited to launch a new blog series that shines a light how C40 networks are working for cities. To start us off, we want to share five reasons why C40 selected networks as the best model to support city climate action.
1. The multiplier effect: facilitating dynamic networks has allowed C40's small team to reach more than 450 city officials in all of our 70+ member cities. This scale of reach could never be achieved if our staff provided direct assistance to each of these city officials on a one-to-one basis.
2. Peer Pressure – the good kind: C40 networks bring peers together to work on similar policies and programmes. We have seen first hand that these peers are inspired, and even gently pressured, by their peers' accomplishments. Success in one city breeds success in another. More than half of cities report that participation in C40 Networks have directly resulted in local action.
3. Economies of scale: As Adam Smith once explained, organisations achieve cost advantages with scale. C40's networks do this by leveraging the power of the collective – five cities entering into an agreement with a technical assistance partner can bring greater resources per city, more efficiently, than one city going it alone.
4. Ownership: We all have heard of the consultant's report that just sits on the shelf, not implemented. C40 believes that implementing new ideas happens through ownership, and, here, again, the networks deliver: when cities lead their own policy development, applying knowledge gathered from peers to local circumstances, they are far more likely to act.
5. Trust: The 'glue' of the networks is trust amongst its members. Information flows quickly and economies of scale are achieved when city officials trust one another. C40 staff members are experts in facilitating, forging, and protecting this trust across geographies and cultures so that the networks result in bigger, bolder and faster action on the ground.
Stay tuned for more blog posts bringing examples and evidence on how these five principles are working in practice. In the meantime, join the conversation at #C40networks and tell us what you think about networks and why they work!